"For I was hungry, and you fed me. I was thirsty, and you gave me a drink. I was a stranger, and you invited me into your home. I was naked, and you gave me clothing. I was sick, and you cared for me. I was in prison, and you visited me."
— Matthew 25:35-36
H
aiti has once again been caught in the crosshairs of a natural disaster, this time by category 4 hurricane Matthew. This widespread storm took aim in the southwest section of Haiti and destroyed everything in its path, homes, livestock, and most importantly, human life. Hundreds have lost their lives to date and now the areas affected are faced with the endemic and life altering aftermath of this storm.
As of now it has been reported that approximately 90-95% of all homes/ schools/ hospitals/ churches/ buildings/ crops/ livelihood have been destroyed, and beyond repair.
Over the next few days and weeks there will be may prevalent threats to the people in this area including; cholera, typhoid, malaria, and other infections. Additionally, daily living conditions such as safe water, food and the attempts to return to normalcy will be greatly challenged by the conditions brought on by hurricane Matthew.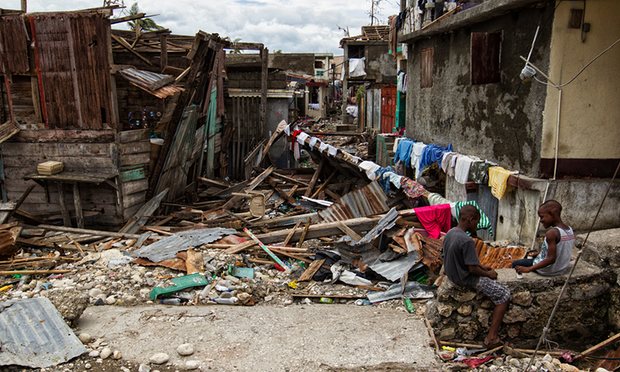 We plan to respond to Matthew, in three phases, in the following ways:
PHASE 1 – ASSESSMENT & PLANNING
Trip by October 21st, 2016
To provide for immediate social needs of food, safe water, and hygiene products:
Hot Meals
·        Non Perishable Foods
·        Water supply
·        Prevention Clinics for
·        Medical Supplies
·        Hygiene Kits
·        Baby goods
PHASE 2 – POST DISASTER IMPLEMENTATION
Mid November
Establish mobile medical clinics with doctors, nurses and other medical personnel to help instruct the community on hygiene, disease prevention, and treat those affected.
Partner with affected community institutions to rebuild their infrastructure, their previously established institutions, and homes.
PHASE 3 – LONG TERM REBUILDING
Adopting 5 local communities to rebuild
Help community leaders to establish long term goals and provide empowerment to affectively improve their lives.
Work with our existing Haiti partners to provide accountability measures.
We have an experienced team that has been engaged in Haiti for the last 15 years, that speaks the language, know the people, culture, and have been and will continue to listen to and partner with the Haitian people.
Your contributions will go directly to the above outlined solutions and to those most affected by hurricane Matthew without the slothful and cost prohibitive overheads of other organization. These solutions will be directly administered by members of GSHAC U.S.A, GSHAC Haiti, along with our other Haiti partners. Thank you in advance for helping to make a life changing impact in the lives of the people of Haiti.
What we've accomplished so far:
Trip Objective: To connect with the churches, schools, and community leaders in southwest Haiti that was affected by the hurricane and study potentials for long-term partnerships.
Dates: October 27th – November 1st
Accomplishments During Trip:
Connected pastors and community leaders in affected areas; distributed clothing, shoes and monetary donations.
Route:
Landed in Port-Au-Prince, Haiti from Atlanta, GA. U.S.A
Travelled from Port-Au-Prince to Les Cayes and lodged at a missionary guest house
Travelled from Les Cayes to the following locations and stops:
AFFECTED CITIES – ZONES AFFECTÉES
Saint Louis du Sud
Cavaillon
Faugasse des Cayes (Contact : Brother Walnes Cassignol & Pastor Yves Theodore)
Cayes (Missionary Sherley)
VERY AFFECTED AREAS – ZONES TRES AFFECTÉES
Torbeck
Arniquet (Sister Israël Wagnac)
Port Salut (Pastor Louis Sony Nerjuste)
Carpentier (Pastor Eliot Lebon)
Maniche : Nouveau Collège Classique (Director Mislaine Fatal Guillaume)
Caciss (dManiche) Pastor Macius Maceus
MOST AFFECTED AREAS – ZONES PLUS AFFECTEES
Roche-à-Bateau
Coteaux (Gadoit) Pastor Jean Jude Aubourg )
Port-à-Piment
Chardonnière (Bouquette) Pastor Louis Joseph Museau
Les Anglais (Casse) Pastor Cédoit Casimir
Trip Route: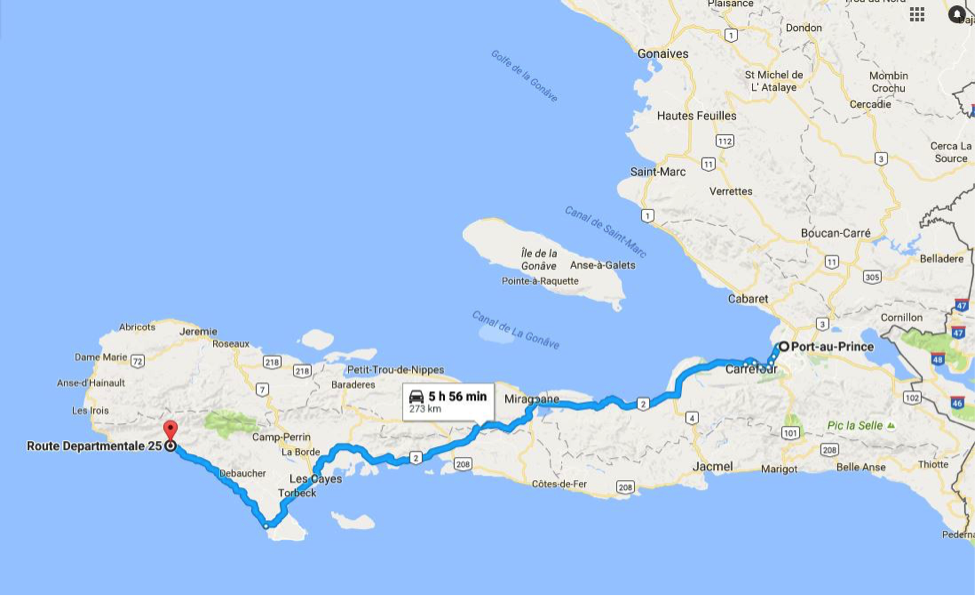 Trip Images: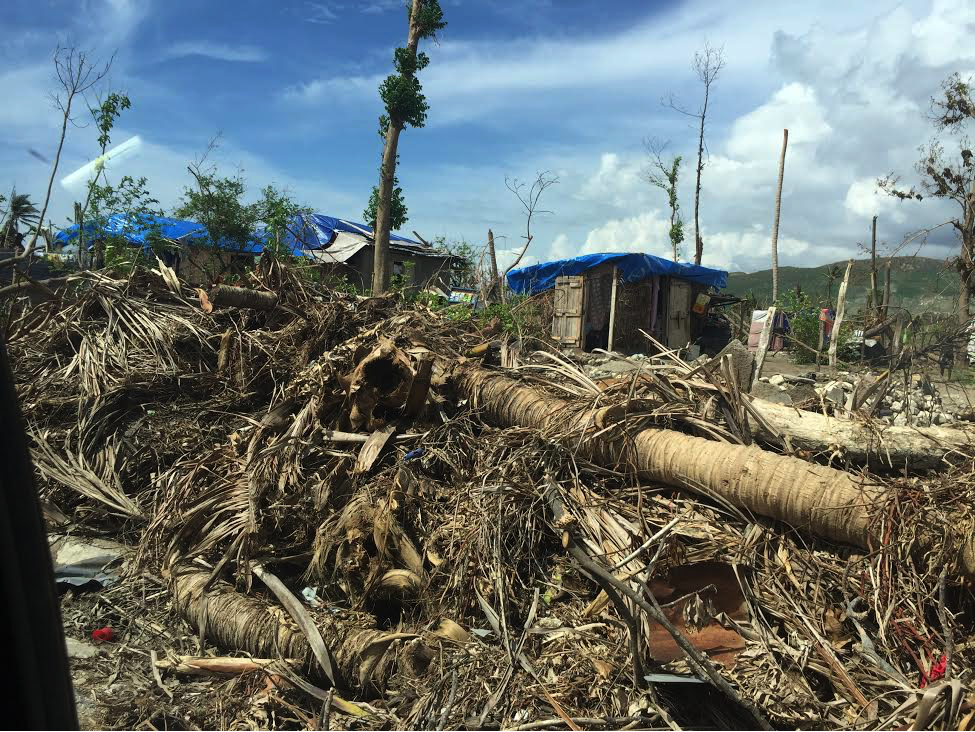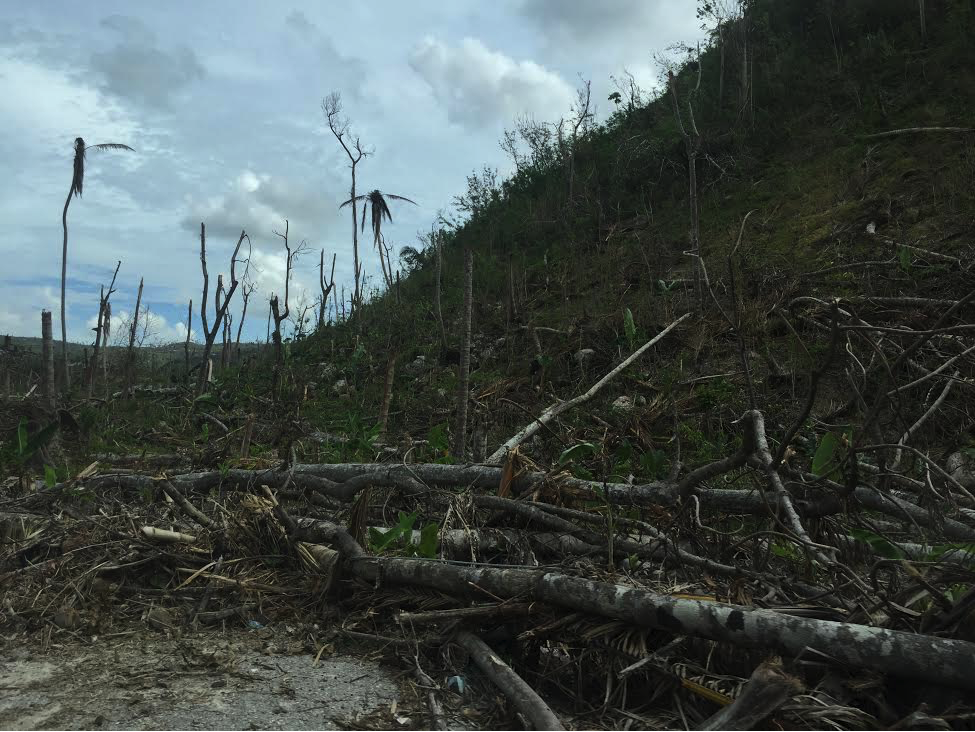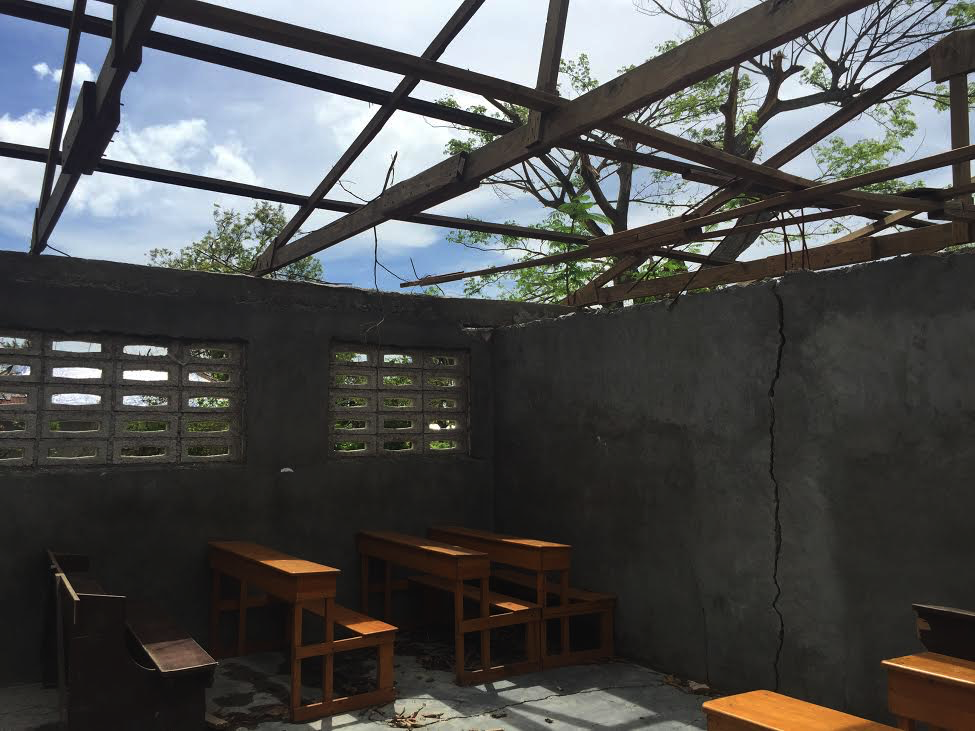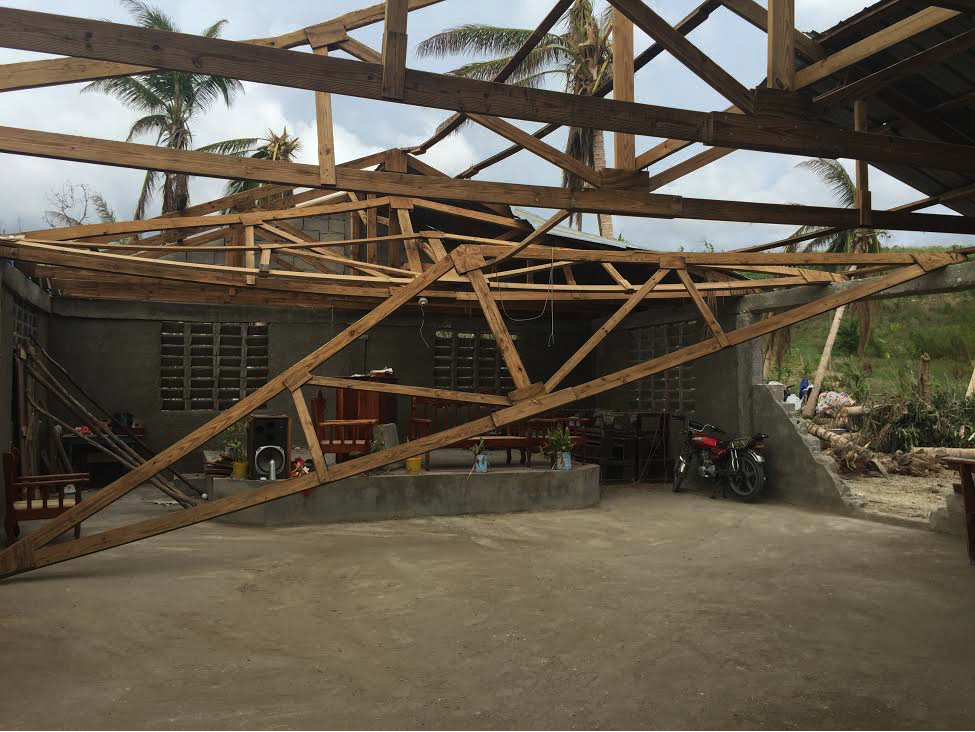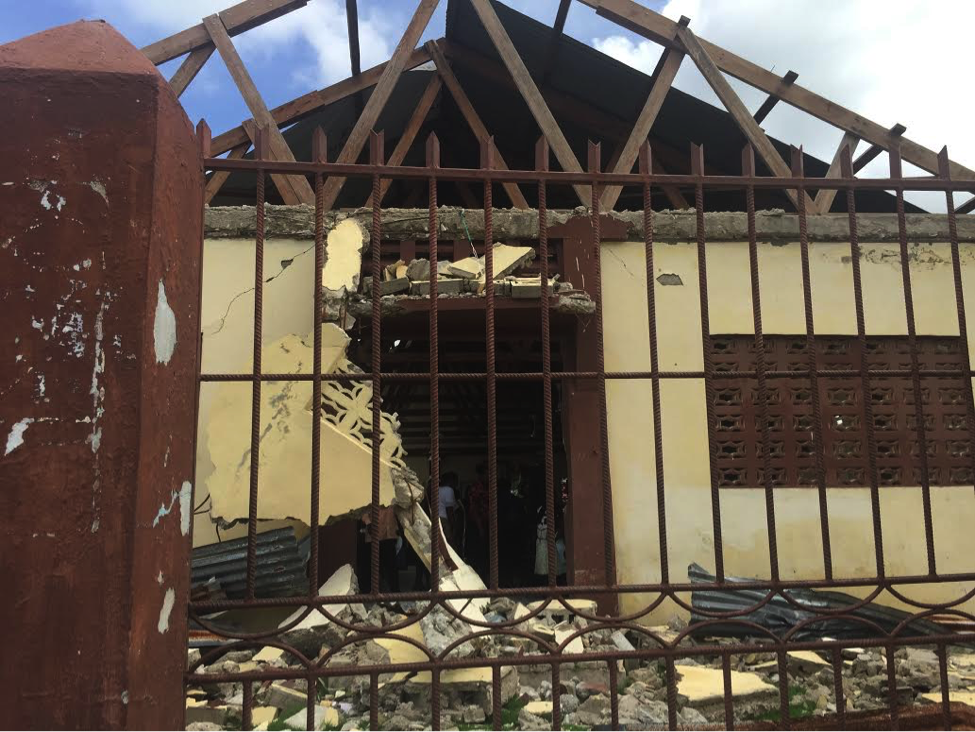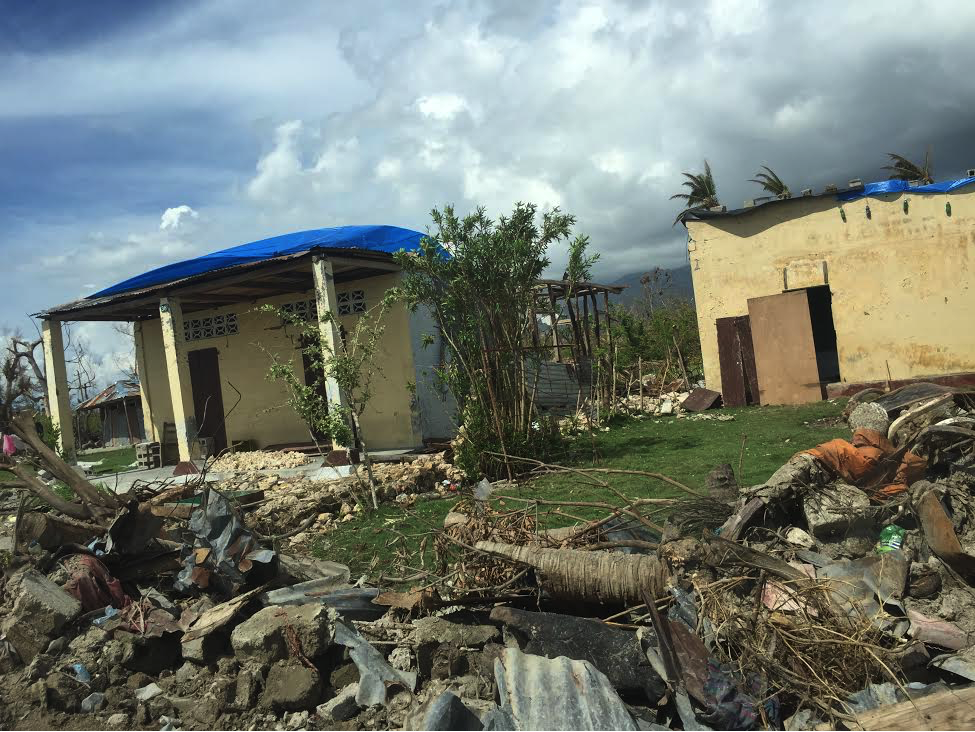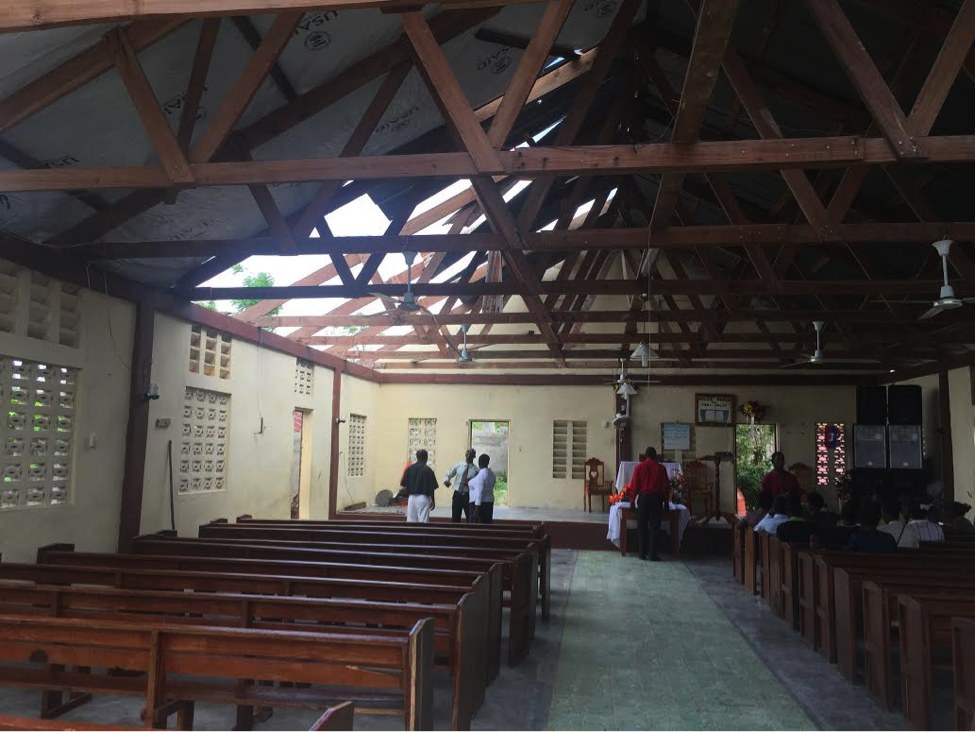 Churches and schools are the central connection points of most communities in Haiti. Hundreds are affected when a church or school is destroyed in a community. Therefore, GSHAC leaders in Haiti and the U.S have identified 5 churches thus far that will be rebuilt by GSHAC partnering with the pastors and community leaders of those affected villages and towns. This effort has already begun and materials are being purchased and delivered to these sites and community leaders and pastors have engaged individuals to use their skills to help rebuild their communities and they are ready to begin the work necessary once these much needed supplies arrive.
GSHAC has a commitment from a ministry partner to match all monetary donations up to $25,000 towards this effort. This tremendous blessing will help rebuild an additional 10 schools and churches in the affected areas.
GSHAC leaders will travel to Haiti in January and join with GSHAC leaders in Haiti for a follow up and update on these efforts and plan the logistics for the summer medical mission trip in these areas.
The NEED is GREAT.  The TASK is MONUMENTAL.  The URGENCY Is NOW.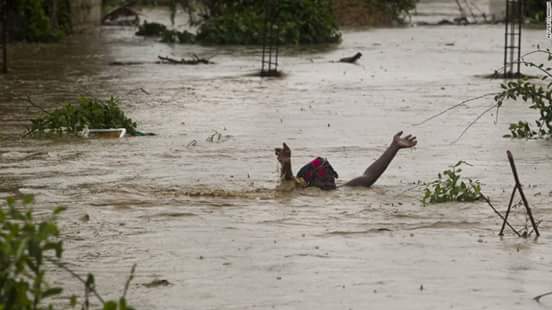 Good Samaritan Haitian Alliance Church is a Haitian American church based in Atlanta, GA that has been collaborating and partnering with the people of Haiti for more than 15 years including the establishment of local church in Haiti.
We need your support to address the basic needs of the local children, their families, as well as the community.