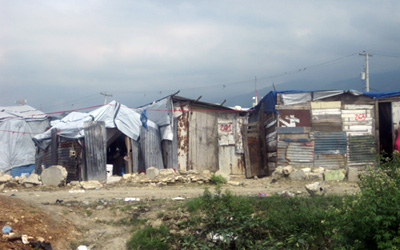 The quake struck on January 12, 2010 at 4:53 p.m.
The 7.0 magnitude quake's epicenter hit just 10 miles west of Porte-au-Prince and its 2 million inhabitants.
200,000 estimated dead.
2million people displaced and homeless.
3 million people in need of emergency aid after major earthquake.
Haiti is slightly smaller than Maryland.
Population of nearly 10 million people.
Haiti is the poorest country in the Western Hemisphere.
80% of the population in Haiti is living under the poverty line.
55% of the population illiterate.
Most Haitians live on less than $2 a day.
More than two-thirds of the labor force do not have formal jobs.
The Haiti telecommunications infrastructure is among the least developed in Latin America and the Caribbean.
Haiti has 14 airports; 4 have paved runways.
Chronic malnutrition affects 24 percent of children under five, rising as high as 40 percent in the poorest zones.
Read more: http://www.foxnews.com/world/2010/01/13/fast-facts-haiti-earthquake#ixzz1Xt8EIo98